As an Amazon Associate. We get small commissions for purchases made through affiliate links in this post at no extra cost to you. More info. Amazon Affiliate Disclaimer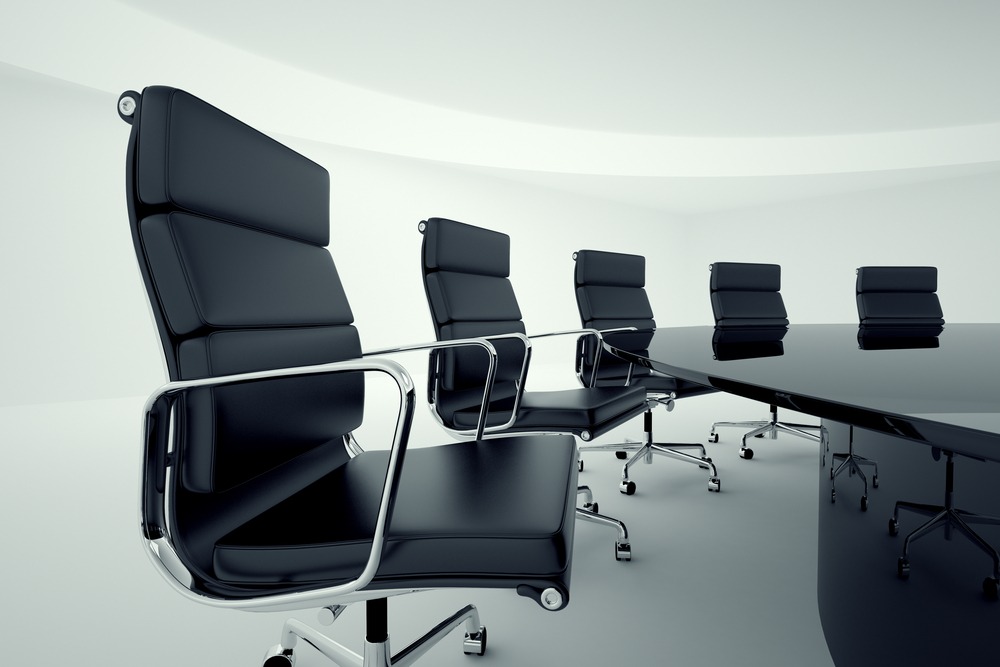 Sitting All Day
What are your office timings? Is it hard for you to stay seated in your office chair for long hours? Do you feel the need to get up from it frequently? Is your job only limited to a desk and your computer? Do you prefer resting your arms as a break after constant work?
You should think about all these questions while you are out looking for the best office chair to sit in all day. In conclusion, your office chair should be comfortable for your body and not cause any injury. You will spend hours on end sitting in that chair every day while you multi-task.
So, your chair must not be a reason for spine aches or any permanent disability or painful conditions. It should be durable and comfortable for you to sit on.
For the reasons mentioned above and so many more, we bring forth this extensive guide where we talk about the ten best office chairs to sit in all day, a buying guide, pros and cons, and everything you would want to know. So, let's get started.
Comparison Table of the best 10 office chairs to sit in all day
| Photo | Title | Material | Weight Capacity | Price | Buy |
| --- | --- | --- | --- | --- | --- |
| | SIDIZ T80 HIGHLY ADJUSTABLE ERGONOMIC OFFICE CHAIR | Mesh, Fabric, Plastic, Steel | 250 Pounds | $799.00 | |
| | Steelcase Series 1 Work Office Chair - Nickel | Polypropylene | 300 Pounds | $467.40 | |
| | Vari Task Chair with Headrest (VariDesk) - Adjustable Height Computer Chair With Armrests & Casters - Breathable Mesh Desk Chair w/Maximum Lumbar Support - Easy Assembly Ergonomic Office Chair (Black) | Mesh back | 300 lb | $395.00 | |
| | NOUHAUS ERGO3D ERGONOMIC Office Chair | Wood, Iron | 275 Pounds | $369.99 | |
| | XUER ERGONOMICS OFFICE CHAIR | Textile, Mesh, Plastic | 150 Kilograms | $269.99 | |
| | CLATINA Ergonomic Big and Tall Executive Office Chair | Textile | 400 Pounds | $269.99 | |
| | BIG AND TALL OFFICE CHAIR | Alloy Steel | 400 Pounds | $129.99 | |
| | HBADA OFFICE TASK DESK CHAIR | Mesh | 250 Pounds | $129.99 | |
| | Amazon Basics Padded, Ergonomic, Adjustable, Swivel Office Desk Chair | Polyurethane bonded leather | 300 Pounds | $72.21 | |
| | Amazon Basics Mesh, Mid-Back, Adjustable, Swivel Office Desk Chair | Plastic | 225 Pounds | $59.99 | |
Note: Sometimes maybe you'll find some items out of stock on amazon, and this is something out of our control. But if you need any help don't hesitate to contact us.
1.

SIDIZ T80 Highly Adjustable Ergonomic Office Chair
The T80 highly adjustable office chair is the symbol of comfortability and the best office chair to sit in all day. This office chair is customized according to your ease with its multi-limiter and easy control lever that provides more control.
Mesh back: This office chair utilizes high-quality mesh fabric for the backrest. The material is breathable, and it is much preferred for long office hours.  Moreover, it will also give you a comfortable seating experience with excellent ventilation.
A piece of art: It's not a piece of furniture but a work of art. A unique and elegant design and high-quality materials are combined to deliver the studio's authentic German design. Moreover, you can also adjust the height and angle of the chair at headrest and neck rest so that it can easily fit your body.
High comfort seat cushion: It's equipped with memory foam and a soft elastic sponge that offers excellent support, balance, and elasticity. So it will give you a pleasant experience of sitting for a long time. You can also adjust the tilting tension where you can personalize T80 for high comfort. 
Pros:
Exclusive design for your office
High comfortability
Breathable mesh back
Cons: 
2.Nickel Series Office Chair
A small piece of luxury to add to your office and it can be the best office chair to sit in all day for you. Its technology syncs with the movements of the user. Its compact design will easily fit in a cubicle as well.
Curved arm caps: The cushioned armrest can make a hectic workday pass by quickly. It is also equipped with LiveBack flexor system which conforms to your body. When you change your posture, then this chair supports your spine exceptionally with excellent lumbar support.
Adjustable arms: The cushioned armrests are also adjustable according to the user's requirements. Easy pivots enable smooth and easy movement to personalize your office chair. So, it gives you steady support for your arms where your shoulders remain relaxed.
Live Back technology: The technology incorporated in this office chair allows it to adjust to the user's movements. With its seat cushion design, you can have reduced pressure. It is also equipped with built-in air pockets to give you a more relaxed feeling.
Pros:
A compact design that covers lesser space
Provides extra comfort
Lightweight and slim frame
Cons: 
Not suitable for a big office
3.Vari Task Office Chair
An upgrade for your official sitting area, making your life easier, this product is a must-have. The Vari task chair is highly adjustable and durable.
Multiple adjustable points: You can easily customize the office chair with numerous adjustable points according to your requirements. Moreover, it does not require any assembly. All you have to do is just to drop the seat to the legs, and it is all set.
Stylish office chair: This office chair is a perfect combination of style and comfort. With the unique and durable design, it will be an asset to your workspace. It is a very comfortable chair because you can adjust every part of the chair such as seat, arms, height.
Versatile:  The rollers at the feet of this office chair work on marble or wooden floors as well as carpeted floors. Also, the back of the chair is firm enough to support you when you sit on it.
Pros:
Comfortable design
Best office chair to sit in all-day.
Easily movable and durable article
Cons: 
Heavier than other similar articles
4.NOUHAUS Ergo3D Ergonomic
Introduce ease in your workplace with this office chair. The NOUHAUS ergonomic chair conforms to your body posture with its adjustable systems.
Adjustable office gear: Modifiable armrests and headrest provide extra control. The 3D Lumber system feels like the best office chair to sit in all day. There is a 5-point base with dual casters which increases the stability and strength of the chair. It is a heavy-duty chair with a maximum weight capacity of 275 lb.
Premium Mesh back: This office chair integrates soft mesh fabric with elasticity for a better experience. Breathable mesh is essential for optimal airflow so that you would not get the sweat anymore.
Ergonomic chair: The chair tilts up to 135° for a pleasant and relaxing experience in the office. It will also give you a tilt angle of 135 degrees. You will feel more comfortable after using this chair.
Pros:
Extra blade wheels
3D ergonomic office chair
Cushioned seat
Comfortability for workspace
Cons: 
Blade wheels won't work on carpeted floors
5.XUER Ergonomics Office Chair
XEUR puts forth one of the best designs for office chairs with this model. A rotating headrest, adjustable armrests, and a breathable mesh back offer luxury and comfort.
Dense seat cushion: The W-shaped cushion provides extra comfort with its soft and thick cushion. This seat cushion has a convenient W-shaped design. So when you sit on the chair, you will get relief from the pressure points.
Easy assembly: The best office chair to sit in all day is easily adjustable according to the consumers' needs, and it is easy to assemble with the manual providing all needed instructions. The armrest of the chair is load-bearing, and also its surface is made up of high-quality nylon.
Adjustable features: XEUR's office chair provides many flexible features like the headrest and armrest etc. The carrying capacity of the chair is 330 pounds. Besides, the cushion is made up of high-quality material which gives the chair more stability.
Pros:
Stylish design
Anti-scratch wheels
Designed for comfort during extended office hours
Cons: 
Not appropriate for a compact office space
6.

CLATINA Ergonomic Big and Tall
A luxury you would love to add to your office. The best office chair to sit in all day would practically turn your workspace into a comfort zone with its plush, thick padded seat and backrest.
Adjustable:
This office chair rotates 360°, is adjustable in height according to your table, and its titles according to body posture. The fabric upholstery gives you more stability and softness. The seats of the chair are extra wide, which gives you more pressure relief.
Warranty: With a 5-year manufacturing warranty, the company offers customer care services if anything goes wrong. There is plenty of thick padding on the chair, which gives you more support than before.
Comfortable ergonomic chair: First class fabric covers the thick cushioned backrest and seat that provides comfort and ease. There are a variety of features which shows that the chair is ergonomic as well as comfortable to sit.
Pros:
Padded seat for ease during office hours
360° swivel
Durable alloy steel frame
Tall backrest for extra support
Cons: 
A full-size chair doesn't fit in a modern workspace
7.Big and Tall Office Chair
This best office chair to sit in all day can perfectly fit in a variety of workspaces. The height is adjustable, and the backrest also adjusts according to the movements of the user.
Adjustable: The office chair will adjust according to the posture, and the backrest tilts accordingly. It is a tall and modern chair, just like the modern chairs of today. Most surprisingly, it gives you maximum comfort because it is thickly cushioned desk chair.
Easy assembling: The product comes with a manual, and the assembling process is easy. You can quickly assemble it yourself in just 10 to 15 minutes. Its immense size makes it more unique among different chairs.
Comfort: The thick, cushioned seat and breathable mesh backrest provide relief in stressful work environments. For multi-tasking convenience, the chair gives you 360 degrees swivels and casters.
Pros:
Lumber design that prevents back pain
Adjustable design
Cons: 
Rollers only work for smooth floors
8.Hbada Office Task Desk Chair
A compact design for your workplace or home, this best office chair to sit in all day has a sleek frame and an elegant design. The curvy chair has a breathable backrest and can tilt up to 120°.
Space-saving: The compact design is excellent for saving space for small offices. The chair comes with excellent support and height adjustment. You can even up the arms of the chair, and this is the remarkable thing when you type while working.
Breathable: the chair incorporates breathable fabric to longer working hours comfortable for workers. Most surprisingly, the chair is lightweight as well as small in size. Moreover, the seat is wide enough to sit regularly with adjustable height. It takes significantly less time in assembling as well as unpacking.
Durable: The office chair by Hbada can take up to 250 lbs. weight and has a heavy-duty base for durability. The armrests can quickly move in the upward direction so that if you want to do the work freely, then you can do it quickly.
Pros:
Wheels ensure no noise
Durable, compact office chair
Adjustable backrest and height
Cons: 
Can't support more than 250lbs.
9.AmazonBasics Leather-Padded Desk Chair
It's a traditional design that goes with any kind of workplace. Not too fancy, but this chair delivers comfort with its adjustable padded seats.
Nylon arms: It has padded arms for the comfort of users. Along with nylon arms,  the chair also adds style to your office or at the workplace. Even if it is a modern office chair, but it has an excellent look for any purpose with adjustable settings.
5-legged base: 5-legged base provides secure and smooth movement and balance. The balance is thus enhanced with its five legs. If we talk about upholstery, then it is covered with high-class black leather.
Adjustable: The height is flexible and can is customizable to fit users' needs. Dual wheel casters make this chair more durable in the field of all office chairs. It will also cause smooth-rolling mobility from one place to another.
Pros:
Padded seat and arms
Best office chair to sit in all-day.
Swivel office chair
Cons: 
10.AmazonBasics Mesh Office Desk Chair
This uncomplicated yet stylish design is adjustable in height, and the backrest is designed specifically to provide relief to the spine.
Dual-wheel casters: An office chair that moves about and swivels easily over the casters that allow swift movement. The mobility of the chair is thus increased with the help of these dual-wheel casters. It will also allow you to move from one table to another while working.
Mesh covered seat: Black mesh fabric that forms the chair's back provides ventilation and makes it another best office chair to sit in all day. Moreover, the chair is fully adjustable where you can change the height of the seat.
A Comfortable Seat
The seat of this chair is so much comfortable that you can work a whole day by sitting on it. So it is an excellent chair for extended works in front of the computer. With control handle, you can easily adjust the height as well as tilt it back.
Pros:
Basic design
Comfortable cushioned seat
Cons: 
Buying Guide
1.Lumbar Support
Our lumbar (lower back) is curved inwards. Staying seated in a chair for too long that doesn't provide any support can result in a hump in the lower back and strains in the lower lumbar spine's structures. So, the best office chair to sit in all day must support your lumbar spine while being adjustable.
Keeping the lower back correctly supported means sitting for longer durations without any physical discomfort.
2.Adjustable Height
To buy the best office chair, the adjustability of the seat is necessary. Your office cubicle or room may change, or you may need to adjust the height at certain times. So, your chair must have an adjustable seat height function to accommodate all and every requirement of yours no matter what the circumstances are.
The height should be adjustable for you to sit in while you come in direct eye contact with the desktop or the person sitting in front of you.
3.Width and Depth
The longer you sit in a chair, the more stressful the experience becomes only if the chair doesn't adequately accommodate your physique. An office chair usually comes with enough depth and width to support any body type.
The depth should be enough to let you sit comfortably in the seat with your back resting comfortably with the backrest, and the knees should be at least four inches away from the seat.
4.Adjustable Backrest
Usually, a chair comes with a seat and backrest, or sometimes with a separate backrest and seat. If these both come as one, you can adjust it by tilting it forward or backwards and lock it in one place by a locking mechanism. If these are separate, the backrest's height and angle can be adjusted.
5.Armrest
Let's face it, who sits in an office chair without an armrest! Armrest in a chair provides comfort and rest to the arms and shoulders. All that hard work your arms put in, they deserve some rest. Let your elbows and arms rest lightly on the armrest.
You can also purchase a chair with detachable armrests if you want more mobility and aren't used to armrests.
6.Material
The quality depends on your need, purpose, and time length of how long you will use the chair. If you stay seated on the chair for longer durations, a cloth seat may be more serviceable to you than a leather seat.
In contrast, if you are looking for easy cleaning, then a leather chair makes it easier for you to maintain that clean and shiny look. You should also consider the seat's fabric that suits best for you before buying the best office chair to sit in all day.
7.Swivel
Swivelling is fun. But also, the swivel function allows you to change directions freely. What if you want to reach the fax machine located at your back? Would you stand up and move or rotate and reach it?
You will want to reach it without standing up. 360-rotating chairs provide easy access to every office supply without the hassle of getting up.
8.Easy Adjustment Function
If you look at the previous points, you will find that we have been talking about adjustment control in almost every point. It is because the adjustment function is critical. The comfort that a customizable chair provides is unmatchable.
The controls present under the seat are easily reachable without putting any strain on your body or require any special effort. These adjustment functions let you tilt, rotate, and control the height from the seated position without any hassle.
9.Warranty
The chair parts are prone to degrade over time and may require replacements, but the best manufacturers always offer some warranty on their chairs. This warranty claim is pretty complicated and confusing for many. The warranty usually ranges from one year to a lifetime.
So, make sure you ask the salesman to tell you everything about the warranty and its conditions and the conditions that can eliminate the warranty. Also, purchase a chair that provides a more extended period of warranty. Those are the most durable ones!
10.Price Point
Although the last point, it is the most important of them all. To buy the best office chair to sit in all day also requires the seat to fit your budget. If the office chair doesn't match your budget, then the chair's features won't matter no matter how good they are.
So, before you decide to search for the best office chair, it is crucial to decide your budget and stay within it.
FAQs
What is the best office chair for sitting long hours?
Such allegations are wrong! No chair can prevent spine or lower limb problems. But the thing is, there are comfortable chairs for your body that prove healthy for a human body as well. There will be a chair better than the other one that provides good support to the spine and maintains body health better.
How should you sit comfortably and correctly in an office chair?
It is all about good posture. Sit upright for at least thirty minutes. Then stand and walk for at least five minutes to prevent any lower back pain or muscle spasms.
What is a good office chair for bad backs?
The best office chair to sit in all day for bad backs comes with a curve in its back support. One can change the height according to their body height. It had better padding, which provides more comfort. One can change or recline the chair through the back support to keep the spine curves straightened to prevent any muscle spasm or spine conditions.
Conclusion
Every employee and employer, no matter what status you have in an office, would want to keep their bodies at ease and comfortable to enhance their productivity and quality of work. If it is uncomfortable, the office day may not be spent well.
We hope our perfect guide has helped you and increased your knowledge enough to help you purchase the best office chair to sit in all day without facing any discomfort of injuries. If all else fails and you can't find the best office chair on your own, look at the office chairs we discussed and buy the best one that fits your needs and desires.
We guarantee that the purchase will be worth it! Say hello to productive and comfortable days from the day you buy the best office chair for yourself. While you are here, read the below mentioned frequently asked questions to help you choose better.
---
Get Great Reviews & Buyer Guides into Your Inbox